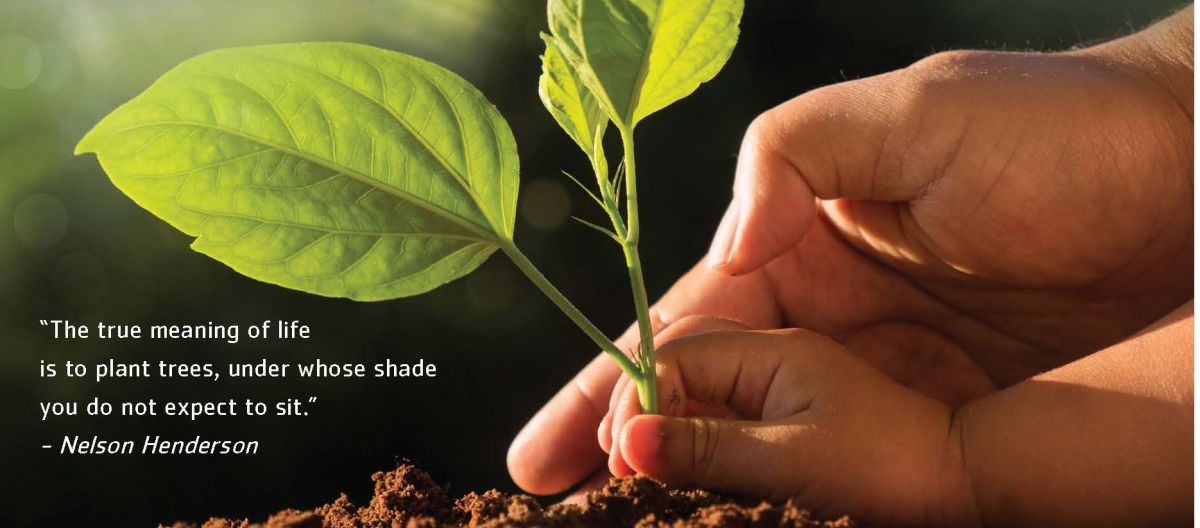 Building For the Future: Our Vision
Much like a blooming tree begins with a seed, we've spent nearly 100 years planting seeds of impact through our summer camp experience. Thousands of lives have been positively impacted by their camp experience. Our vision now is to plant a new seed -- one that will position us for the next 100 years not only to serve more summer campers by way of needed upgrades, but also a seed that will position YMCA Camp Ocoee's success as a year-long resource to the community.
Our Success to Date:
Celebrating the success of Stage 1 and 2 fundraising is important, since it covers the infrastructure of YMCA Camp Ocoee. Much work still remains as we turn the corner and water the seeds of this renovation process. All of the enhancements planned for camp have been designed with the intention to preserve our history while building for our future.
Stage 1 Projects completed spring 2019.  Stage 1 Renovation  Photo Album.  
Stage 2 Projects completed spring 2020.  Stage 2 Renovation Photo Album.

The Impact: 
YMCA Camp Ocoee currently serves over 5,000 people each year. Over the next 100 years, our impact will be half a million people! Because our vision is to create structures that are built to accommodate this growth, it's necessary that our grounds, cabins, and facilities provide the needed program space for lasting memories to occur. 
Where in the World is YMCA Camp Ocoee
If you would like to visit Camp Ocoee to see our vision for the future, please contact B.J. Davis at 423-338-5588 or bdavis@ymcachattanooga.org to schedule a tour.
Stage 3 Projects-
Estimated Cost $700,000
Ellis Dining Hall- Conversation and relationships are built over meal time! To deepen that impact, we're adding:
Bathrooms on main dining level

Additional parking

New central heat/air in dining room

Paved road leading to Dining Hall

A handicap-accessible entrance
Waterfront Renovation- The current waterfront dock has served us well since 1973, it is now time to replace it with a new more current structure
Erosion control on hillside and flagpole field

Replacement of the current 40+ year old dock
Boys Hill Cabin- This is a part of our master plan to expand camp and better serve our wait-list, which exceeds 240 kids each summer.
Replace the current "Ellis Cabin" with a new design cabin
  Girls Point Cabin
Renovate Sequoya Cabin
Expand cabin with bathroom addition
Campfire Circle- We are currently at capacity with the seating at our campfire circle, with our plans to expand camp in the future we need additional space for new campers and guests.
Additional seating to better serve campers

Replacement of the current stage

Erosion control
Stage 4 Projects
Estimated Cost- $545,000
  Boys Hill Cabins- This is a part of our master plan to expand camp and better serve out wait-list, which exceeds 240 kids each summer!
Demolish Longhouse/Park Cabin (Built in the 50's)
Build 2 new cabins on boys hill
Staff Wellness Center- This space will provide our staff an air conditioned space to rest, relax and recharge on their limited time away from the campers.
Additional full time staff housing to ensure we can hire the best possible leadership staff.
Space for the counselors to recharge and renew 
Meeting room for school year groups
Removal of the Old Canoe Dock
Stage 5 Projects
Estimated Cost- $1 Million

Program Center - The future focal point and hub of YMCA Camp Ocoee.
6,000 square-foot program center that will provide needed space for activities and future growth.
Gathering place not only for camp, but also for large groups, Y-CAP's Boxing Not Bullets Camp, and new rental facility for the community during the school year. 
YMCA Camp Ocoee Program Center
Stage 6 Projects
Estimated Cost- $560,000
  Treehouse Village- This addition will allow us to restart our Teen Adventure Camp Programs
Build 4 new cabins on the site of the former Rotary Village Cabins
Will serve campers ages 13-17 with adventure programs in the local area
Increases our school year retreat capacity to 252 available beds
---
How to Make a Gift
YMCA Camp Ocoee Facts and Impact