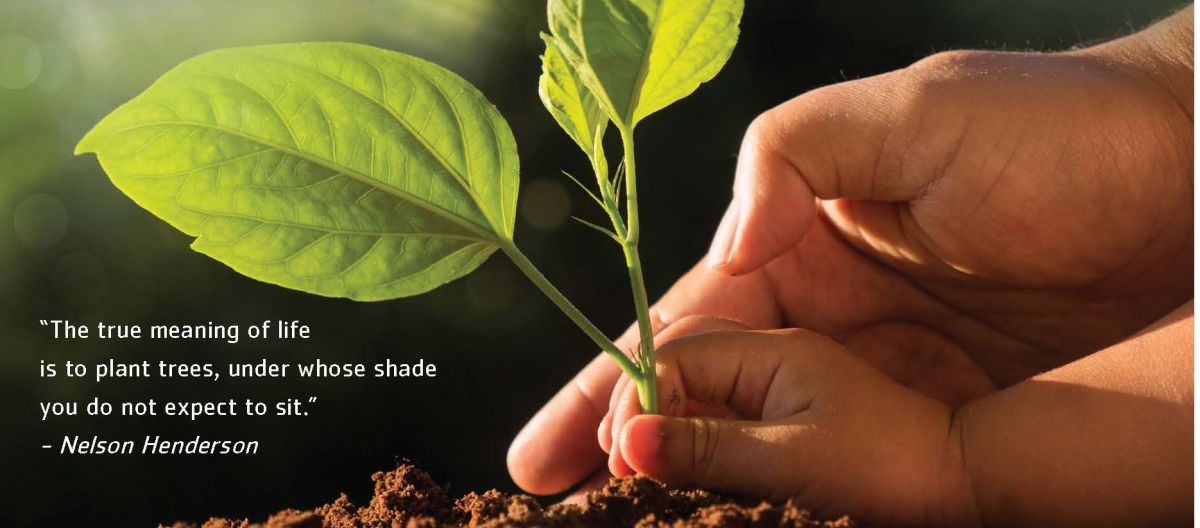 Building For the Future: Our Vision
Much like a blooming tree begins with a seed, we've spent nearly 100 years planting seeds of impact through our summer camp experience. Thousands of lives have been positively impacted by their camp experience. Our vision now is to plant a new seed -- one that will position us for the next 100 years not only to serve more summer campers by way of needed upgrades, but also a seed that will position YMCA Camp Ocoee's success as a year-long resource to the community.
Our Success to Date:
Celebrating the success of Stage 1 fundraising is important, since it covers the infrastructure of YMCA Camp Ocoee. Much work still remains as we turn the corner and water the seeds of this renovation process. All of the enhancements planned for camp have been designed with the intention to preserve our history while building for our future.
Stage 1 Projects to be completed prior to Summer 2019.  Stage 1 Renovation Progress Photo Album.  Bookmark this page so you can check back in on the progress.

The Impact: 
YMCA Camp Ocoee currently serves over 5,000 people each year. Over the next 100 years, our impact will be half a million people! Because our vision is to create structures that are built to accommodate this growth, it's necessary that our grounds, cabins, and facilities provide the needed program space for lasting memories to occur. 
Where in the World is YMCA Camp Ocoee
If you would like to visit Camp Ocoee to see our vision for the future, please contact B.J. Davis at 423-338-5588 or bdavis@ymcachattanooga.org to schedule a tour.
---
Our Top Priorities
1.  Program Center - The future focal point and hub of YMCA Camp Ocoee.

6,000 square-foot program center that will provide needed space for activities and future growth.
Gathering place not only for camp, but also for large groups, Y-CAP's Boxing Not Bullets Camp, and new rental facility for the community during the school year. 
YMCA Camp Ocoee Program Center

 2. Newly Renovated Ellis Dining Hall - Conversations and  relationships are built over meal time! To deepen that impact, we're adding: 
Bathrooms on main dining level
New lighting and Central Heat/Air
Additional parking
Paved road leading to Dining Hall
Renovated kitchen 
ADA handicap-accessible entrance and bathrooms

3. New Cabins/Renovations - YMCA Camp Ocoee's nearly 100-year history is important to us to maintain, but we also realize the need to upgrade to prepare for our future. 

Renovations (lighting, paint, updated beds) on existing cabins
New treehouse village (4 cabins) 
New Cabins on Boys Hill (3 cabins)
Updates to existing camp office/infirmary
Building a pavilion at the site of the Jones Dining Hall/Rec. Hall 
Improved parking and landscaping 
Restoration of swim dock and bridge decking
Repaint all buildings on camp
Renovation of 4 Johnson Family Village cabins at the retreat facility 
Rebuild bathhouse on Wasson Point
---
How to Make a Gift
YMCA Camp Ocoee Facts and Impact