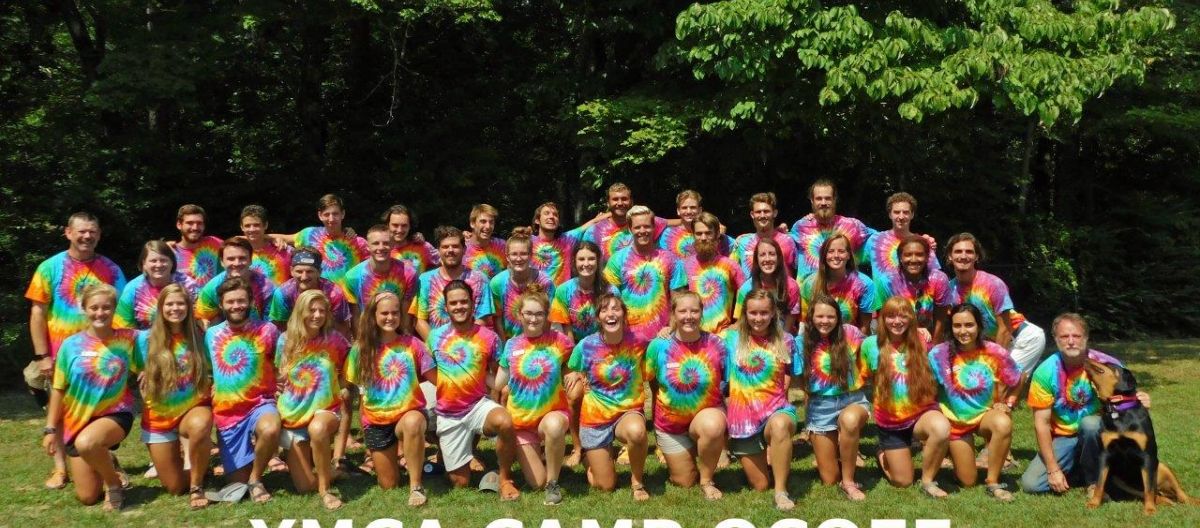 Summer Employment
Being on staff at YMCA Camp Ocoee is sacred because we have the opportunity to make a tremendous impact on the lives of hundreds of children who visit us. Not only that, but we get to spend most of the time outdoors in the beauty of southeastern Tennessee developing lasting friendships, learning important life skills, and getting to play and have fun.

Staff Expectations
Along with the particular expectations illustrated on individual job descriptions, we expect all YMCA Camp Ocoee staff to adhere to certain things, such as the following:
To be model servants for our campers and guests; their overall experience and needs must come before our own
To model Christian principles and values in EVERYTHING we do, even in front of each other when no campers or guests are around
To follow the leadership and direction of camp administrators
To adhere to the camp rules and guidelines at all times
To put 100% of our effort into doing our jobs
To be honest and respectful with one another even if there is a grievance or misunderstanding (Matthew 18:15-16)
To be consistent in working with our campers and guests every day, every week
To work as one unit—a team of many for one purpose
To commit to and actively illustrate the camp's vision and purpose
To have fun and grow!
---

Christian Values & Emphasis
YMCA Camp Ocoee's mission follows the YMCA movement's mission in putting Christian principles into practice through programs that build a healthy spirit, mind and body for all. Campers of all faiths and cultural backgrounds attend camp. To meet the goals of our mission, Camp Ocoee has a unique and important tradition of emphasizing the Christian aspect of a camper's experience. Campers are engaged in daily, Biblical-based devotions. With that said, YMCA Camp Ocoee is not a church-affiliated camp; therefore, we do not engage in matters of Christian doctrine or philosophy.
 
"I'm Third" – Camp Slogan
(Philippians 2:3-8, Galatians 6:2, Luke 9:57-62, James 4:1-3, John 13:2-17)
I'm Third is a slogan treasured at YMCA Camp Ocoee. It means to put our focus on God 1st, others 2nd, and ourselves 3rd. By doing this, we devote ourselves to lifting up others and therefore spreading the love of Jesus with everyone around us. This type of hospitality and humility is vital in our camp culture.
---

Essential Functions
All seasonal employees must be able to perform the following essential functions.
Read written documentation both on paper and on screen
Listen to and comprehend oral communication
Effectively communicate in both verbal and written communications
Work several days in a row, sometime with little rest
Work with and have patience for children for up to 24 hours a day
Be comfortable and work effectively in an outdoor or natural setting
Hike up to 5 miles each day
Lift and carry up to 50 pounds
Make decisions in high-stress situations
Function and thrive in a community with very little personal space
Respect and obey authority
Live and work with other people up to 24 hours a day
Utilize discretion when faced with sensitive issues
Be able to live without access to your cell phone 
Maintain personal hygiene and health (bathe, eat, use the restroom, etc...) without assistance of others.
Everybody is expected to embody the "Can Do" attitude and be willing to assist in any and all aspects of camp with a smile.The term "that's not my job" is not used at Ocoee.

To apply for a summer camp position, please read the "Characteristics of a Camp Ocoee Staff Member"
 
Note:  Staff hiring will begin on Jan.11, 2019.  We are in the process of upgrading our hiring software.

By submitting your application for employment you are committing to our "Camper First" philosophy. The campers' physical and emotional needs always come before everything else while you are on duty at camp and away from camp on time off.
Staff Dates 2019:  May 27, 2019 - August 3, 2019 
          Staff Training- May 27, 2019-June 1, 2019 (All staff required to attend)
          Ropes Training: May 20-24, 2019
          Lifeguard Training: May 20-24, 2019

Attention Parents:  Please do not contact us on behalf of your son or daughter.  We are looking for responsible applicants who can take the initiative to apply for their own job.