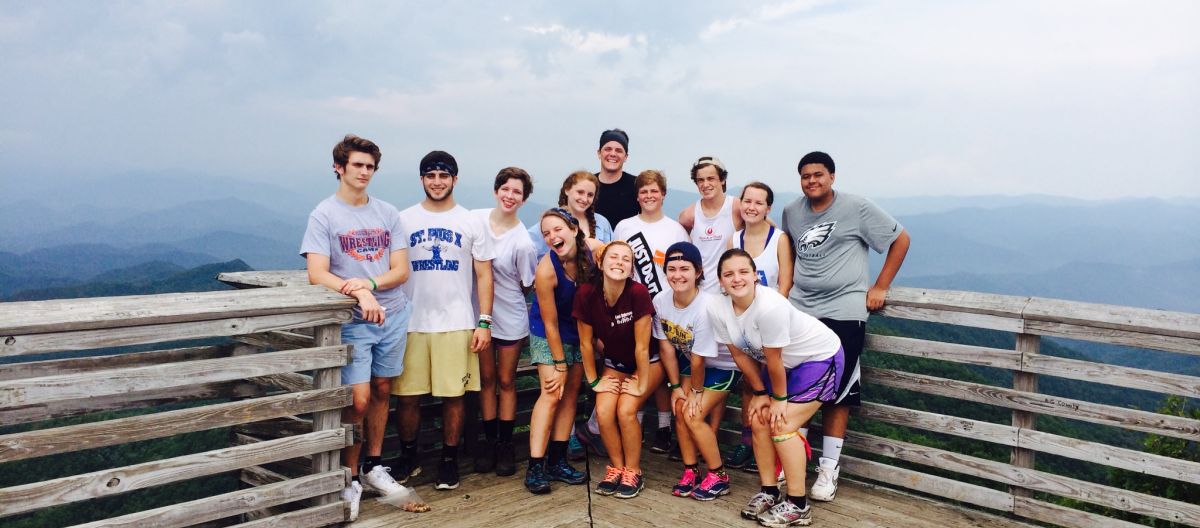 Building Future Staff & Active Citizens for Life
Camp Ocoee's Teen Leadership Academy is a training program aimed at helping to develop the leadership skills of camp's future staff. Teens involved in the following programs are given extensive training on the various skills of being an effective leader for both Camp Ocoee and the community.

In its long standing mission of upholding the Christian emphasis on personal and group development, YMCA Camp Ocoee holds firm the belief that the camp staff members are the most important role models of Christian leadership. Therefore, staff members are expected to exemplify a strong Christian foundation.

The teen leadership academy upholds the Christian emphasis on personal and group development by helping teens prepare their foundation of Christian service to camp guests and visitors.
 
---
Counselors In Training (two weeks-rising 11th graders)

CITs are rising high school juniors who have a desire to train as counselors and develop their leadership skills. For two weeks, the CITs work with counselors, meet with the teen leadership coordinator and receive support supervision to learn about important facets of what it takes to be a high quality counselor and leader at camp. As part of their experience, CITs live in a cabin and assist the counselors in facilitating meaningful camp experiences for the campers. They also assist in the instruction of various program activities.  Fee includes the Ocoee Raft trip.
2020 CIT Registration Form- All female spaces have been filled for 2020 CIT.  To be added to the wait list please complete this form.  The deposit will not be required unless we are able to place your child in a session.
Ocoee Ambassadors in Review (up to two weeks-rising 12th graders)
Campers that have successfully completed the Ocoee CIT program are eligible to be Ocoee Ambassadors.  Ambassadors are given the opportunity to come to camp for an extended period of time for free(non-paid). OARs are directly involved as volunteer staff, providing service to camp in areas of program development, facility upkeep, Christian ministry, camper mentoring and community service. During their time at camp, OARs will be of service to the camp administration. They are placed in a cabin group of young campers and help the counselors with the basic cabin life care of the campers. While at camp, they are given continual feedback on how they can refine their leadership and counseling skills, and then they are given an evaluation that is used to evaluate how well they would serve camp as future staff members.  Please complete the application below to be considered for the program.
2020 Ambassador Application - We are no longer accepting applications for the 2020 Ambassador Program
Ambassador Applications are processed beginning November of each year for the next summer. The interview process and summer assignments should be completed by mid to end of December.
Attention Parents:  We are looking for responsible applicants who can take the initiative to apply on their own for the Ambassador positions.  
Next: Registration Information