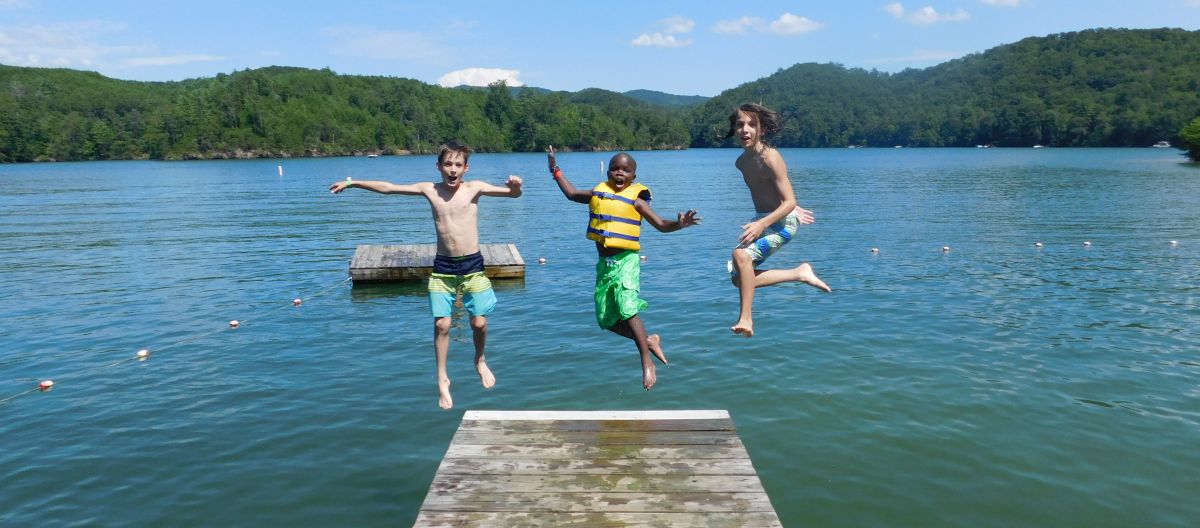 Summer Fun, Lifetime Memories & Eternal Values
Register Now      Camp Photos     Preparing for Camp   
One week ranger sessions for boys and girls ages 7 through 16
Teen Leadership for boys and girls rising high school 11th and 12th grades
YMCA Camp Ocoee excels in providing a quality traditional, overnight camping experience.  Ranger camp is the flagship program, established by Glen Ellis in 1923. In our long history, we have balanced tradition with the interests of today's campers by offering fun, exciting and safe activities.
In ranger camp, each camper participates in a series of both land and water activities within the protection of camps setting. Here, campers choose from a long list of activities to focus on each morning, while spending the afternoons experiencing the camp activities as a cabin group.  At Camp Ocoee we help youth Achieve, Belong, and build Relationships.
Our purpose is to provide experiences, under a strong Christian emphasis, that will strengthen the spirit, mind, and body of all participants.
"Exceeded my parental expectations (safety) and produced an experience like no other for my kids.  They will be back every year"- Camp Parent

"Camp took enough precautions to stay safe without disturbing our fun"- Camper
Next: Camp Program
---
Important Resources: