Get in Touch
Please use the contact form to send an email to us if you have any questions or need further information. We would love to hear from you!
---
Our Camp Ocoee
Address: 111 YMCA Drive Ocoee, TN 37361
Phone: (423) 338-5588
Fax: (423) 338-5507
Email: info@campocoee.com
Email your camper at: camper@campocoee.com (Be sure to put the camper name and cabin in the subject line)
---
Camp Business Office Hours
Monday - Friday - 9am to 4:30pm
---
Directions to Wasson Lodge, Family Cabins, and Kelley Pavilion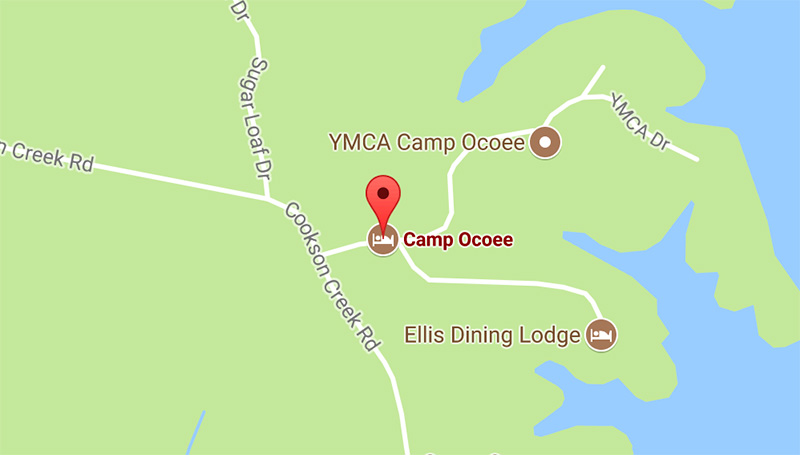 For information about camp sessions, availability, payment inquiries or specific cabin or accomodation requests, please email us at info@campocoee.com.