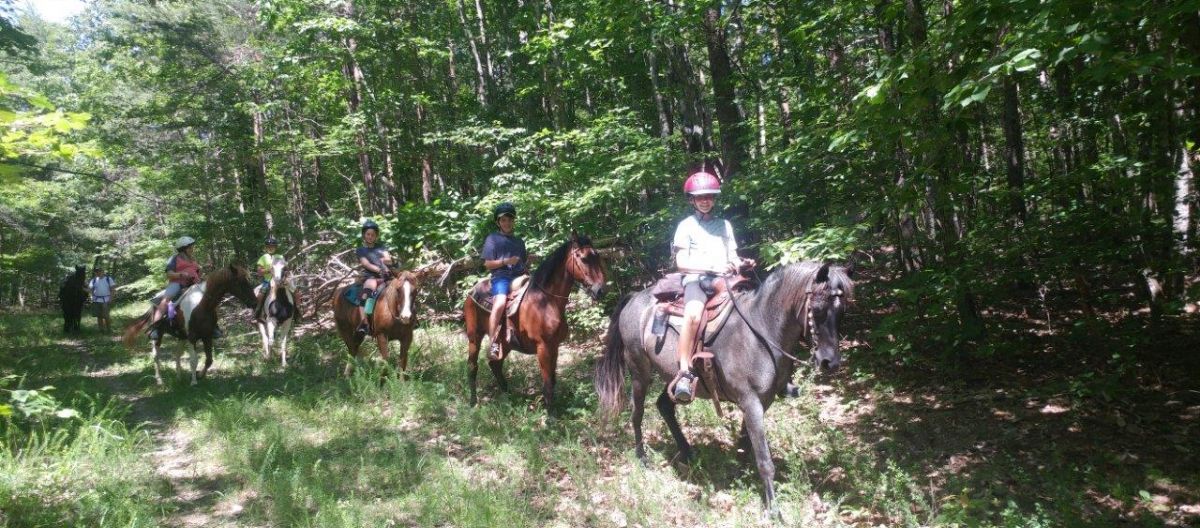 Horse Adventure Camp- Boys and Girls ages 12- rising High School Sophomore (limited enrollment)
Saddle up and experience the Cherokee National Forest on horseback! During this special session, campers will stay at Lost Creek Horse campground so they are just a short walk from miles and miles of designated horse trails and forest roads. Their base camp offers bathroom facilities and special areas to care for the horses. 
Horse campers will be checked in at Camp Ocoee on Sunday, then leave for base camp Monday. The campers will be living out of tents for the week so keep this in mind as you pack for the week. The campers will stay at base camp until Friday afternoon when they will return to Camp Ocoee for the closing night ceremony and for check out on Saturday morning. Campers will spend the week learning more about their horse, riding the trails in the Cherokee National Forest, swimming in the river and enjoying the forest.